You wanna ride my Apollo 13…inches?
Let's go back to my place and do a little Forrest Humping.
You know you wanna get up on Angels and Deez-nuts!
I've seen a lot of nice breasts but yours are in a League of Their Own
Get in the car, we're going on the Road to Insertion
Why don't you let me take your top off so me and your Bosom can become Buddies?
It may not be Green, but it'll feel like a Mile
Are you ready for Charlie Wilson's Wang?
Come away with me to a desert Island where I will Blast Away on you all night long!
Check your box, 'cause You've Got Male.
Wana ride or stay on my terminal.
"Are you crying? Are you crying?! There's no crying in base-ball!"
How about coffee, drinks, dinner, a movie … or as long as we both shall live.
Houston, we have a problem.come lets solve Together.
I can take you on a ride in my Green Mile.
This town ain't big enough for the two of us."Lets be Three.
HEY babe come le me show you my Wilson!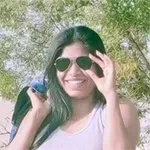 About Annie Rosy
Annie is a writer who likes to focus on funny pick up lines. She enjoys making people laugh and feel good, and thinks that using a clever line can be the perfect way to start a conversation. When she's not writing, Annie loves spending time with her friends and family. She's always up for trying new things, and is always looking for ways to make life more fun.