9/11 Crash Pick Up Lines To Make You Cry!
by Annie Rosy
I want to crash my plane into your field.
You make me feel like 9/11: I'm falling for you.
Loving you is like 9/11: You've hijacked my heart.
hey girl, were you in 9/11?
cause I'll never forget you.
My South Tower won't be falling tonight.
Your body is like 9/11: I want to crash into your twin towers.
Dude, 9/11 jokes don't fly around here. The are just plane wrong.
F#ck you my dad died on 9/11.
His last words where allahu akbar
My father died in 9/11.
He was the greatest pilot in all of Iraq
Baby, I'm like 9/11: just when you think it's over, I'll keep coming.
Being with me is like 9/11
It's hot and you won't even know what hit you.
Well, 9/11 sure proves one thing… New Yorkers can really come together in a crunch!
I made these all for last years 9/11, while reasonably drunk.
Let's see how fast I'll crash and burn.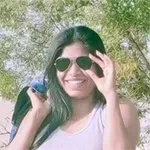 About Annie Rosy
Annie is a writer who likes to focus on funny pick up lines. She enjoys making people laugh and feel good, and thinks that using a clever line can be the perfect way to start a conversation. When she's not writing, Annie loves spending time with her friends and family. She's always up for trying new things, and is always looking for ways to make life more fun.
Thoughts on "9/11 Crash Pick Up Lines To Make You Cry!"