Gross Pick Up Lines That will Make you Puke!
by Annie Rosy
Ya wanna drink my milk, Livvy. If you're lucky, there'll be food in the straw.
I wish I was toilet paper so I could touch your butt.
You smell like trash. May i take you out.
You and I are like butt-cheeks. We may have crap between us, but we always stick together!
You're about as gross as a fit person naked.
If you were a booger I'd pick you first.
inappropriate pick up lines
If you were an STI I'd never get rid of you.
I don't eat white food. It reminds me of sperm.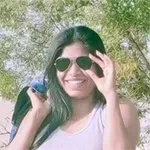 About Annie Rosy
Annie is a writer who likes to focus on funny pick up lines. She enjoys making people laugh and feel good, and thinks that using a clever line can be the perfect way to start a conversation. When she's not writing, Annie loves spending time with her friends and family. She's always up for trying new things, and is always looking for ways to make life more fun.
Thoughts on "Gross Pick Up Lines That will Make you Puke!"