"My other stick curves to the right."
"I've been called a dirty player but let's just see how dirty we can get tonight."
"I said, 'Would you like a PUCK?'"
"Let me show you that I'm good for more than just a one-timer."
"Hi, I'm Zam. How would you like a Zamboni ride?"
My wife calls me Gordie Wowe!
"How about we drop the gloves and go at it?"
"I may be toothless, sweaty, and all black and blue, but I make a mean quiche Lorain."
"Wanna go for a ride on my Zam-boner?"
Ever kiss a guy with no teeth?
"Well if I can't score, can I get an A$$ist?"
"I bet my stick would feel great in your crease."
In your case, NHL stands for Non-stop Happening Lady.
You must be Ilya Kovalchuk because you are out of my League!
I must be Clarkson because I'm falling for you.
"Hey baby, let me be Brett Hull's Skate and get up all in yo Crease."
My skate blade's not the only thing made of steel.
Can I slip one past your goalie?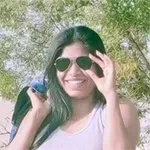 About Annie Rosy
Annie is a writer who likes to focus on funny pick up lines. She enjoys making people laugh and feel good, and thinks that using a clever line can be the perfect way to start a conversation. When she's not writing, Annie loves spending time with her friends and family. She's always up for trying new things, and is always looking for ways to make life more fun.