Best Yoga Pick Up Lines
I can think of an activity that'll make you sweat even more than a 90 minute hot yoga clA$$…
You could bounce a quarter off that asana!
Wanna join me for some downward doggy-style tonight?
Wow, you're flexible… I'd love to see what you can do outside of clA$$!
Is it hot in this Bikram studio, or is it just you?
I'd let you Chataranga over me any day!
That's a nice pair of yoga pants… can I talk you out of them?
Are you doing Ananda Balasana, or are you just happy to see me, baby?
There's nothing humble about my warrior.
I hope you're into yoga, cause you're gonna get a good stretch tonight!
My Cobra pose isn't the only thing that's rising upward.
You've got great posture. I'd love to see you flow sometime.
Do you like yoga? If you do, then Yoganna LOVE me!
Your Sun Salutation would get me to rise every morning.
I do yoga so I look better naked. Care to see my progress?
Once you finish deep breathing, do you want to start panting?
If you think my camel is impressive, wait until you see my snake?
Once you finish deep breathing, do you want to start panting?
Video Music for Yoga Pick Up Lines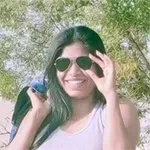 About Annie Rosy
Annie is a writer who likes to focus on funny pick up lines. She enjoys making people laugh and feel good, and thinks that using a clever line can be the perfect way to start a conversation. When she's not writing, Annie loves spending time with her friends and family. She's always up for trying new things, and is always looking for ways to make life more fun.