Are you an angel because I haven't blinked since I first saw your face.
You know what they say about Time Lords with long scarves.
Come back to my place, and you can call me The Master.
If you want to impress Doctor who fans, then these pick up lines are just for you.
I hear you're Allon-easy.
Baby, you just gave me Torchwood.
Is that a sonic screwdriver in your pocket, or are you just happy to see me?
It's time to star dropping doctor who pick up lines on cute girls and guys. Do let us know if those cool pick up lines work for you.
Can I stick my fish fingers in your custard?
You've stolen both my hearts!
A Cyberman couldn't delete you from my heart.
Do you want to come back to my place? You can play Doctor Donna.
Why don't you come back to my place so we can have some wibbly wobbly timey wimey?
I'd like to take you out for texting and scones.
I won't blink cause baby; you're a weeping angel.
Do you want to tickle my tardis?
Are you a Tardis? Cause when I look into your eyes I feel like I'm flying around the universe.
You make my centurion stand at attention.
Are you a Dalek? Cause you've been rolling through my mind all night.
Would you let me be the one to open your Pandorica?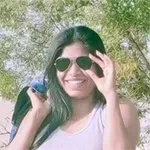 About Annie Rosy
Annie is a writer who likes to focus on funny pick up lines. She enjoys making people laugh and feel good, and thinks that using a clever line can be the perfect way to start a conversation. When she's not writing, Annie loves spending time with her friends and family. She's always up for trying new things, and is always looking for ways to make life more fun.