Doesn't matter whether I fork you hard or fork you soft,either way you are getting split in two.
Is that a Bitcoin in your pocket, because I've got your private key.
Hey baby, want to see something huge? Take a look at my Bitcoin wallet baby"
You're hotter than my KnC babe.
I'm tired of solo mining babe. Lets pool!
Want to scan my wallet, and see if you like me more?"
I'm an Enthereum in the streets and a bitcoin in the sheets.
One night stand. No baby i'm not a pump and dumper.
how did the bitcoiner gets on the S#x offenders registry?well he touched the miner.
I'll show you my private if you show me yours
Are you a block because I want you to be mine.
Id wagerr than i canna make you ripple if you stratis over my doge.it'll make you steem!
Girl, i'll dissapoint you faster than ICO could raise $5M.
i am gonna eat your walls.
You are really pretty.Would you like to meet?
Hey baby want to mix algos and create a hash of our own?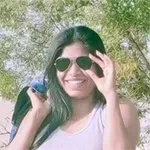 About Annie Rosy
Annie is a writer who likes to focus on funny pick up lines. She enjoys making people laugh and feel good, and thinks that using a clever line can be the perfect way to start a conversation. When she's not writing, Annie loves spending time with her friends and family. She's always up for trying new things, and is always looking for ways to make life more fun.