Hey girl, Let me teach you how to yell.
I wish I were your back spot so that I could touch your butt.
I got a 0.5 deduction for falling for you.
You have the most delightful belly button I've ever seen. I don't care for a large number of people's since it's commonly amongst the most unhygienic part of a body. But yours is stunning.
It's funny to the point that was hot cheerleader, and I was a blundering geek since now WILL YOU MARRY ME?
Are you a flyer because I want to pick you up.
I must be a loose flyer because I'm falling for you.
Is it true that you are a banana since you're awesome at the splits?
Can you teach me the counts? Counts to your heart.
Hey boy, I can handle more than one stick at a time.
Hey, girl, Your legs look like they've never met. I don't have to work hard to open them.
Do you believe in love at first sight of someone's butt?
I'll love you like a flyer loves not bring dropped.
Are you a cheerleader because you've tumbled through my mind.
I must say that high school was hell, but you were the hottest thing there.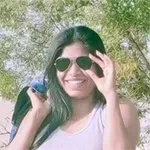 About Annie Rosy
Annie is a writer who likes to focus on funny pick up lines. She enjoys making people laugh and feel good, and thinks that using a clever line can be the perfect way to start a conversation. When she's not writing, Annie loves spending time with her friends and family. She's always up for trying new things, and is always looking for ways to make life more fun.