Hey boy if I were Aladdin I'd want you to be my magic carpet so I could ride you all night.
Hey baby, wanna come to my Cave of Wonders and rub my lamp?
I'd show you my world, but I'm sure you own a mirror.
Take you wonder by wonder. Over sideways and under me.
Just call me Aladdin because I want to explore your cave of wonders.
Hey baby, can I introduce to my jinn.
Hello, I'm a thief, and I've come to steal your heart.
Hey baby, wanna try and tame my beast.
You're a carpet to Abu, Genie to Jafar's lamp, and Aladdin to Jasmine.
Hey Aladdin, is that a lamp in your pocket or are you just happy to see me?
Call me Aladdin girl cause I'm going to show you a whole new world.
Is your name Aladdin? Cause I'd ride your magic carpet.
I can show you the world, shining shimmering splendid!
A customer at work: Jasmine? That's pretty. Are you looking for Aladdin?
I'm Aladdin can You be my Jasmine.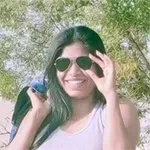 About Annie Rosy
Annie is a writer who likes to focus on funny pick up lines. She enjoys making people laugh and feel good, and thinks that using a clever line can be the perfect way to start a conversation. When she's not writing, Annie loves spending time with her friends and family. She's always up for trying new things, and is always looking for ways to make life more fun.