[Top 10] Yo Daddy Is So Dirty Jokes
by Annie Rosy
Yo Daddy is so dirty he has to creep up on bathwater
Yo Daddy is so dirty that he was banned from a sewage facility because of sanitation worries!
Yo Daddy is so dirty that you can't tell where the dirt stops and where it begins.
Yo Daddy is so dirty when he jumps into the pool the water jumps out…
Yo Daddy is so dirty every time he farts the meteorogical office issues a hurricane warning
Yo Daddy is so dirty he got roaches riding around his private part on dirt bikes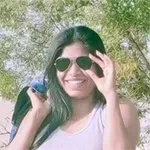 About Annie Rosy
Annie is a writer who likes to focus on funny pick up lines. She enjoys making people laugh and feel good, and thinks that using a clever line can be the perfect way to start a conversation. When she's not writing, Annie loves spending time with her friends and family. She's always up for trying new things, and is always looking for ways to make life more fun.
Thoughts on "[Top 10] Yo Daddy Is So Dirty Jokes"